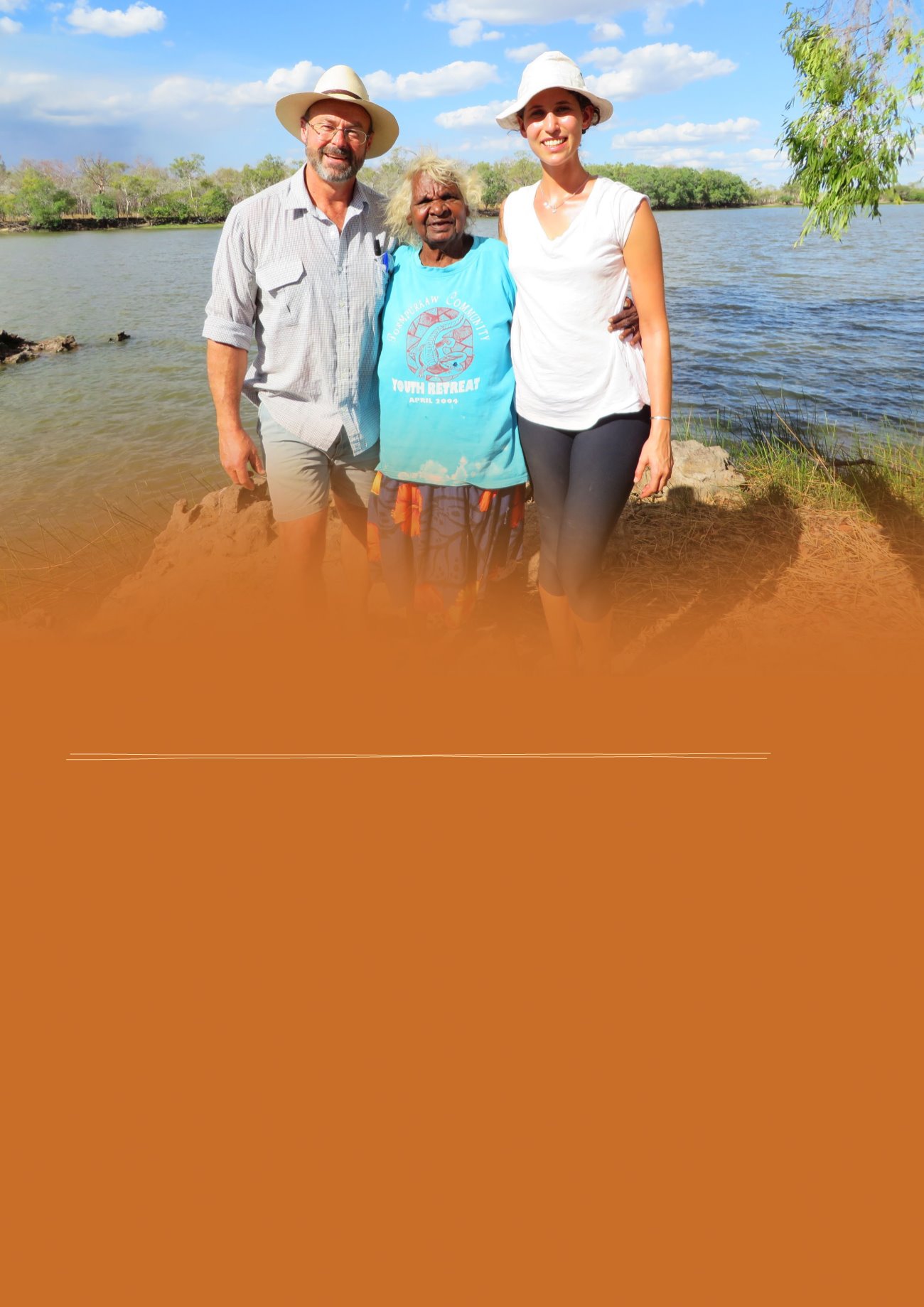 Tanya Kaye had been working for
KPMG for two years when she
applied for a Jawun secondment.
'I wanted to use the skills I'd
learned to make a difference,
and to see that difference on
the ground,' she said. Tanya's
secondment took her to the
remote town of Pormpuraaw in
Cape York for six weeks, which
turned out to be a period of
intense personal growth. 'It
completely pushed me out of my
comfort zone,' Tanya reflected.
'One of the first things the
community asked me when I
arrived was, "What is your story?"
That sort of question forces self-
reflection and allows for a much
deeper understanding of who you
are, where you're going and what
you stand for.'
During the secondment, Tanya
underwent a step change in
intercultural competency. 'Through
working with new people and
a different culture, you develop
cultural sensitivity,' said Tanya.
'I learnt that you really need to
understand who you're working
with and what their motives and
values and perspectives are; that
you can't just go in with your
own agenda and your own way
of thinking about how things
should work.'
Cameron Roan, Partner at KPMG,
was Tanya's performance manager
at the time. He reflected Tanya
was 'a little apprehensive' before
her Jawun experience, but he was
happily taken aback at the soft-
skill growth he observed in her
on her return. 'Jawun exceeded
my expectations in Tanya's
development,' he said. 'She grew
in confidence in her own abilities,
in her capacity to deliver positive
change and in her resilience to
take on new challenges.'
This year Tanya put her hand up for
an opportunity to work in KPMG's
India office, which Cameron saw
as further evidence of the impact
of the Jawun experience. 'The
proof's in the pudding,' he said.
'Tanya put herself forward for this
India placement and that wouldn't
have happened pre-Jawun. The
secondment really enhanced her
ability to work effectively in a new
country and a new culture—you
can see the impact she's making
over there.'
Cameron's experience of Jawun
has led him to advocate the
program internally at KPMG. 'What
we've seen in terms of people
who've done Jawun secondments
is that it really rounds them out
and they thrive,' he said. 'In my
view, encouraging our people to
undertake a Jawun secondment
directly reflects the journey our
firm aspires to take when working
with our clients, and should be a
key focus for all leaders in driving
a high-performance culture locally.'
Growing global
intercultural competency
CASE STUDY
Simon Veitch (Department
of Agriculture and Water
Resources secondee), Rosie
Upton (Strathgordon Elder)
and Tanya Kaye (KPMG
secondee), Cape York, 2014.
Photo: Vit Koci
Tanya Kaye's secondment enhanced her ability to work
effectively in a new country and new culture.
36