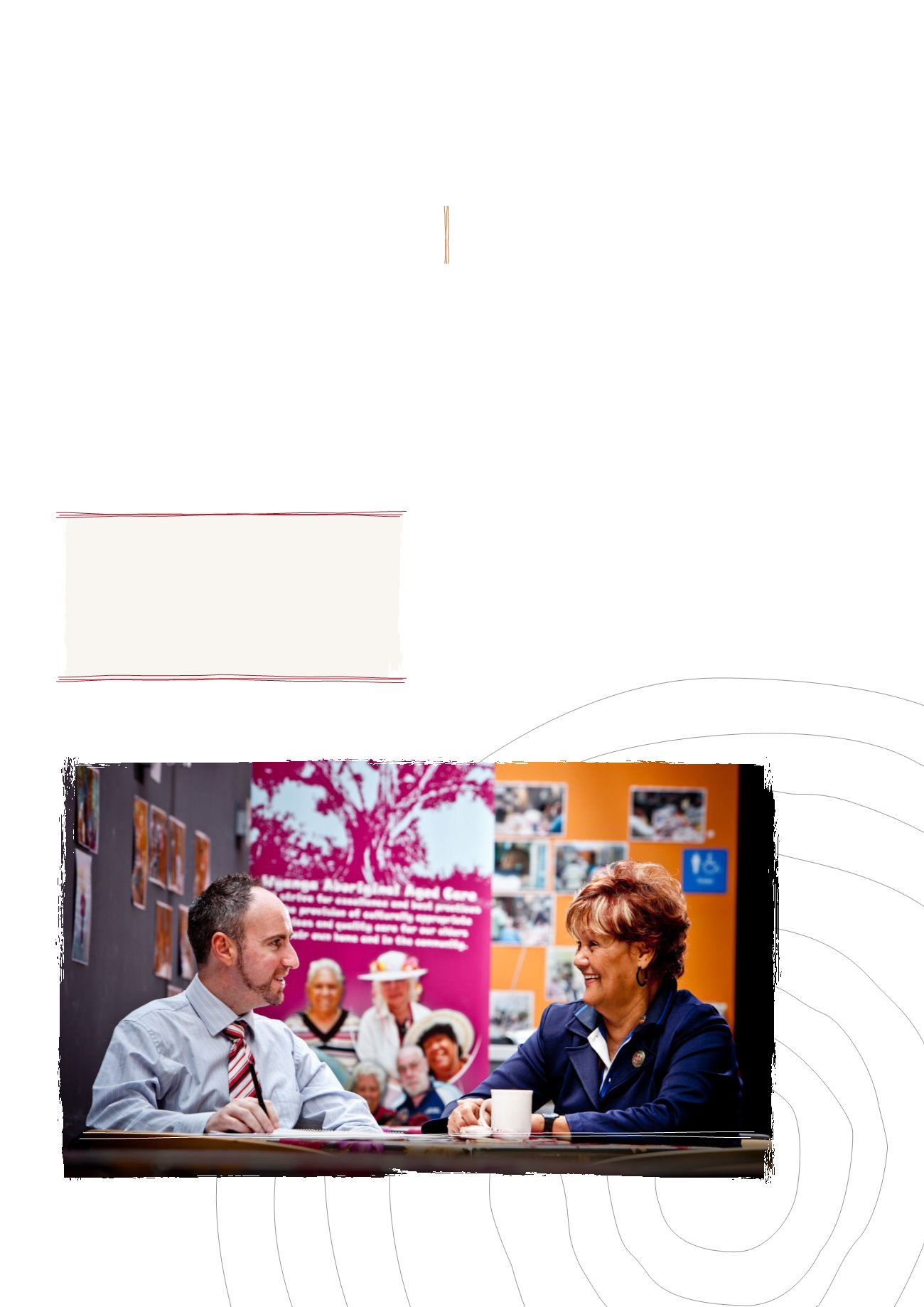 Impact within organisations
Measuring the impact of the Jawun partnership
within organisations is difficult as there is no
recognised single method by which to evaluate
the various ways that value is captured and
reported. Organisations choose to partner with
Jawun for a range of reasons, which means
there are differences in their expectations of
value creation and in the extent to which
effectiveness is measured.
Jawun has conducted extensive interviews with
senior leaders of its corporate and government
partners to explore how value creation and return
on investment is demonstrated internally. It is
clear that organisations that position the Jawun
partnership at the core of their business strategy
are best placed to recognise the internal dividend.
KPMG's purpose is about inspiring
confidence and empowering change—
I think at all levels the Jawun program is
probably the one that goes to the heart
of that, in terms of efforts on the ground.
CAMERON ROAN,
PARTNER, KPMG
The organisational 'why'
Align to purpose
Underpin values
Support organisational goals
Corporate organisations and government
agencies are inspired to partner with Jawun for
reasons of 'fit'. The most effective partnerships
occur when businesses see alignment between
the opportunities Jawun presents and their
organisational goals.
The ability to contribute to positive outcomes
for Indigenous communities is a key driver, often
supported by alignment of the organisation's
purpose to Jawun's aims; the potential for internal
capability build through increased intercultural
competency, people and leadership development;
and the demonstration of an organisation's
values through employee activities.
Gary McDonald (Westpac secondee) and Millie Ingram (CEO, Wyanga Aged Care), Redfern, Sydney, 2010.
Photo: Daniel Linnet, Linnet Foto
28 JAWUN 
2015 LEARNINGS AND INSIGHTS