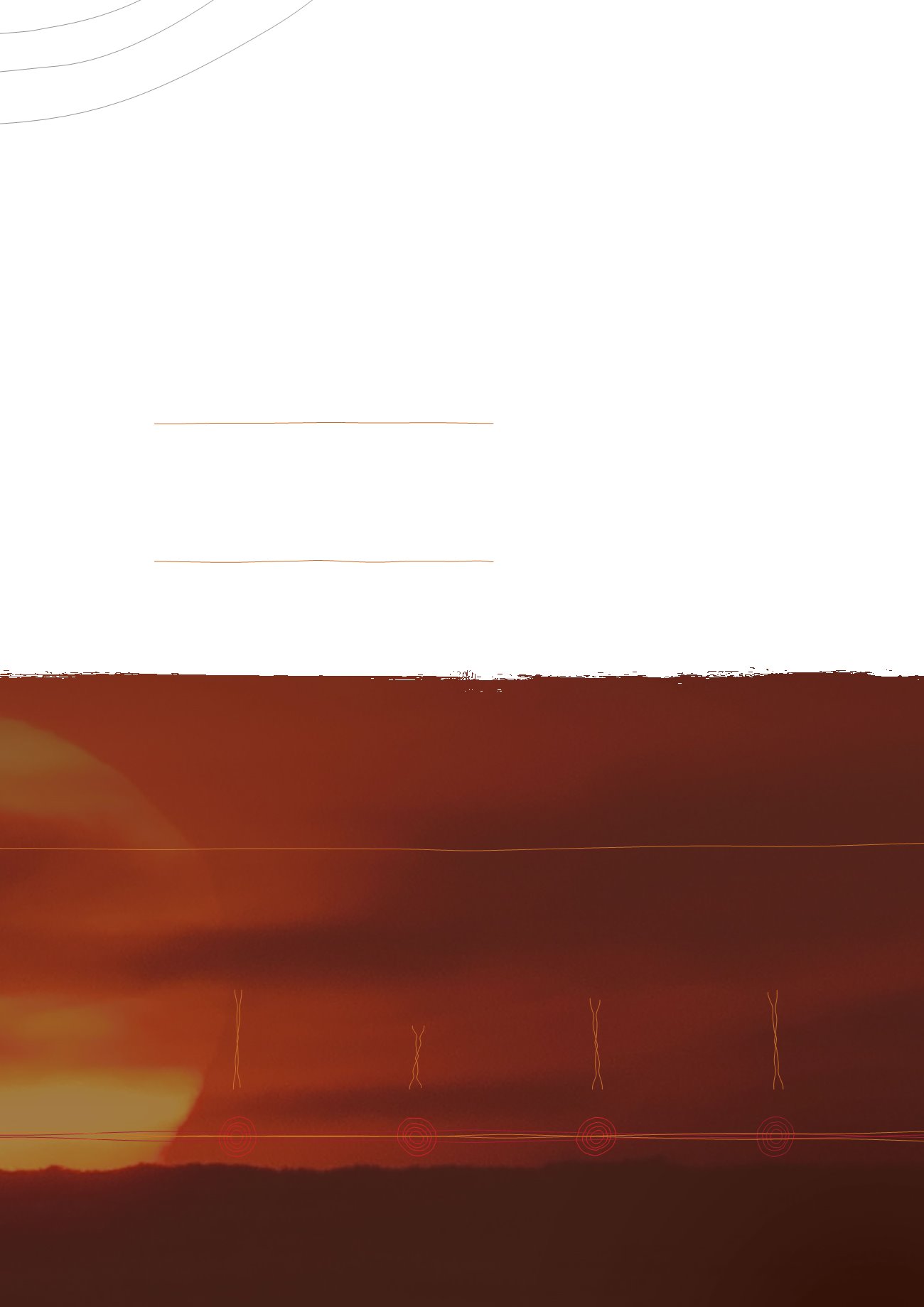 This period has also seen significant innovation
in the way Jawun operates. In 2010, Jawun
began work in Redfern in Sydney—its first urban
location. The differences between urban and
remote locations—including the 'scattered nature'
of Indigenous people in urban settings and the
general by-products of an urban environment such
as housing shortages and access to alcohol and
drugs—posed their own challenges and required
flexibility in Jawun's approach.
Karyn Baylis explained the key to the successful
application of the Jawun model in new
environments:
As Jawun has expanded, we've focused on
keeping that dynamic edge through innovation,
flexibility and adaption. From our experience,
tailoring our approach for each individual
community has been essential
to ensure the
effectiveness and sustainability of the model.
In 2011, Jawun made the strategic decision to
include government as a secondment partner.
This step added another dimension to the Jawun
partnership model. Secondees from public sector
agencies (federal and West Australian from 2011,
New South Wales and South Australian from 2015)
provide valuable insights into the mechanics of
government for Indigenous organisations, which
are critically affected by government priorities,
policies and funding.
On the government side, secondees benefit from
personal development and gain insights into the
realities of Indigenous communities, which in turn
leads to increased understanding of Indigenous
matters in the Australian public sector as a whole.
2011
2012 2014 2015
1,000 SECONDEES
Jawun hits the 1,000 secondee
mark and expands to the West
Kimberley, WA, the Central
Coast, NSW, and North East
Arnhem Land, NT.
GOVERNMENT SECONDEES
The first employees from the
Australian Public Service take
up secondments in Indigenous
organisations.
CONSISTENT
GROWTH
Jawun expands
to NPY Lands,
Central Australia.
JAWUN TODAY
Jawun begins work in
its ninth region: Lower River
Murray, Lakes and
Coorong, SA.
Sunset in Cape York.
Photo: Simon Veitch
7