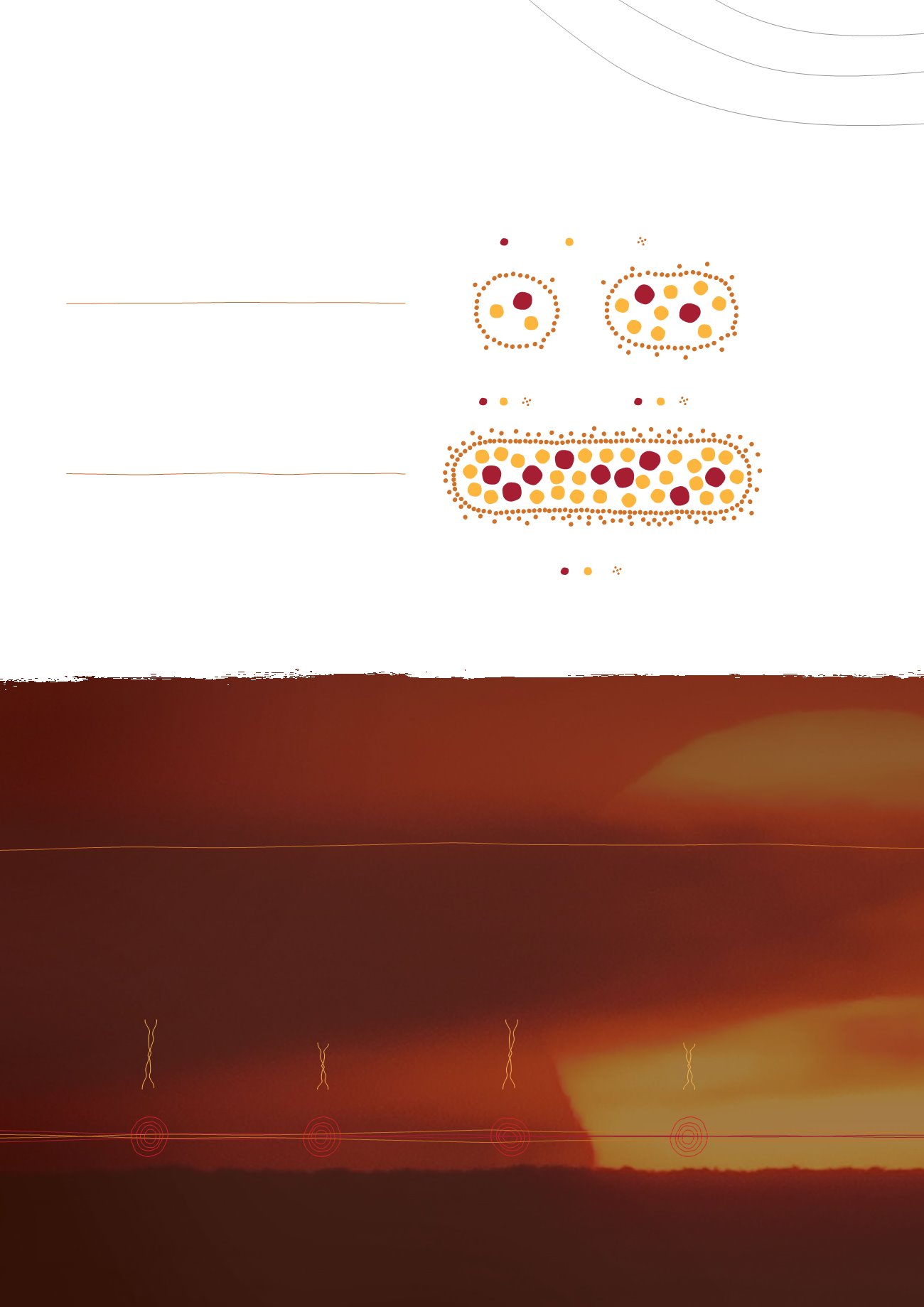 The Jawun story
Evolution, 2010–2015
Jawun's most recent phase has seen a strategic
expansion in the number of regions in the Jawun
network, in order to more substantially effect
change across diverse Indigenous communities.
Jawun CEO Karyn Baylis explained:
In 2009, the Jawun Board clearly mapped out
the plan for expansion of the model. This strategic
decision was deliberate, bold and ambitious,
and identified as a requirement for the ongoing
sustainability and viability of the model.
The question was asked, 'Why shouldn't other
Indigenous communities benefit from ongoing
relationships with the corporate sector?'
Jawun has grown from having eight corporate
partners across two regions in 2009, to
28 corporate and government partners across
nine regions in 2015 (see Figure 2). The number
of Indigenous partners has also substantially
increased: Jawun currently supports more than
70 Indigenous organisations.
FIGURE 2:
EXPANSION OF
THE JAWUN MODEL
FIGURE 3
2000 2001
2006 2010
VISION
PUBLISHED
Noel Pearson's visionary
essay,
Our Right to
Take Responsibility
,
is published.
EXPANDS TO
SECOND REGION
Jawun establishes
a base in
Goulburn Murray,
VIC.
BIRTH OF JAWUN
Jawun, then known as
Indigenous Enterprise
Partnerships (IEP),
is established.
Secondments begin
in Cape York, QLD.
NEW NAME
IEP is renamed Jawun
and expands to the
East Kimberley, WA
and Redfern, NSW.
REGIONS PARTNERS SECONDEES
2001–2005
EARLY YEARS
1 2 203
2006–2009
EXPANSION
2 8 488
2010–2015
EVOLUTION
9 28 1,934
6