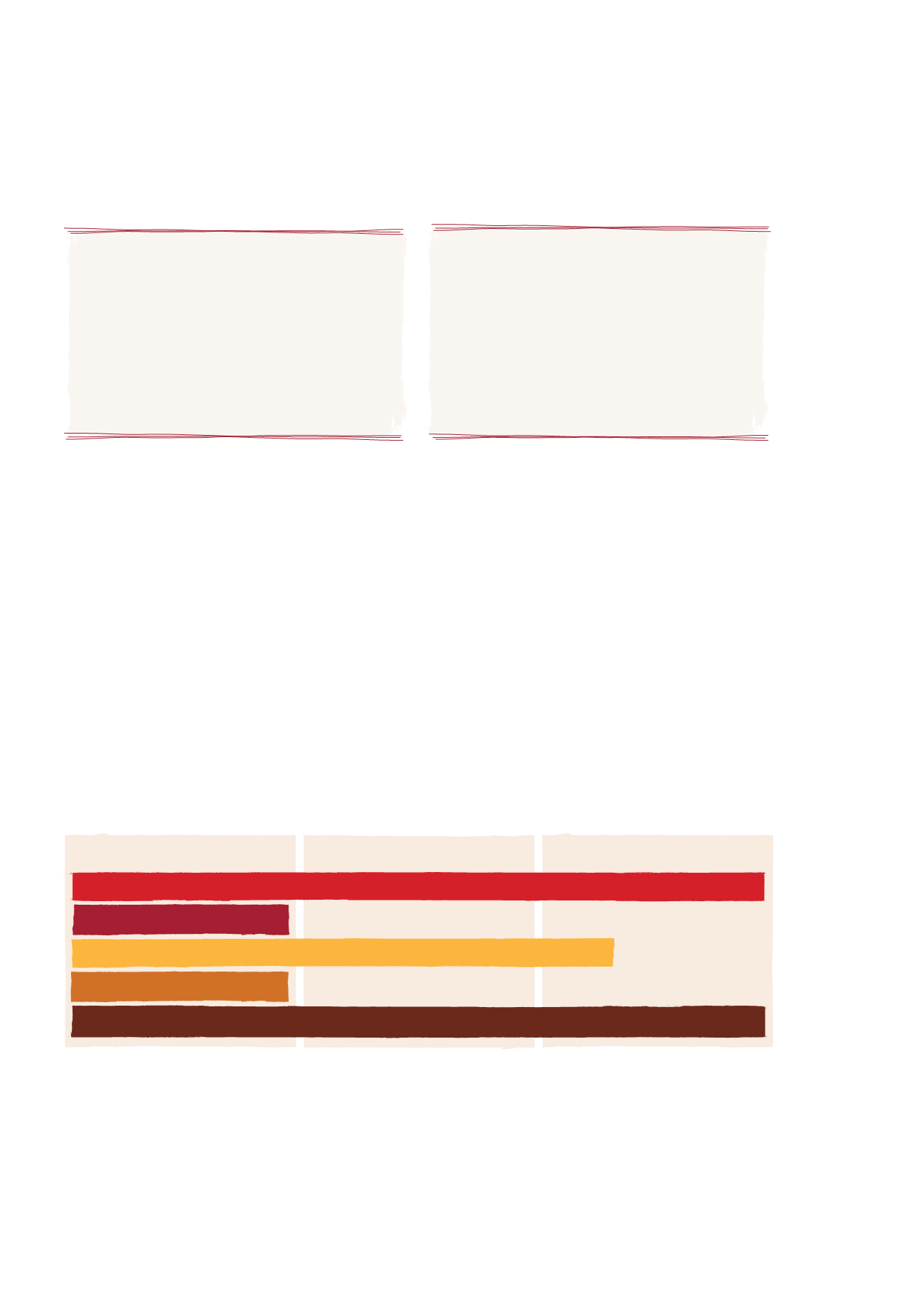 Where we are in 2015
Jawun as I see it today is what I
originally envisaged so many years ago.
A corporate–philanthropic partnership
enabling and supporting Indigenous
communities across Australia by
providing skilled secondees to assist
where help is needed most.
NOEL PEARSON,
CHAIRMAN, CAPE YORK PARTNERSHIP,
JAWUN PATRON
Today, Jawun's core aim remains the same as it
was in 2001: to build the capacity of Indigenous
organisations and communities so that individuals
can 'choose a life they have reason to value'.
2
But the model has grown and evolved, and the
scope of Jawun's activities has increased (see
Figure 4). As well as the secondment program,
Jawun runs a number of other activities that enable
engagement between our Indigenous, corporate,
government and philanthropic partners. These
activities influence and provide support to the
Indigenous sector at the individual, organisational
and community level.
A story of shared value
I think this is the magical part. If you
combine philanthropic, corporate
and government partners with
Indigenous organisations, the single
model formed is how effectiveness
happens. Everyone is seeking
and achieves leverage.
RUPERT MYER AO,
JAWUN BOARD MEMBER
Fifteen years from its inception, Jawun has built
a unique environment for engagement and
collaboration among its Indigenous, corporate,
government and philanthropic partners. Over
time, this has contributed to positive change
for Indigenous and non-Indigenous people in
communities across Australia. As Jawun's partner
organisations have leveraged these relationships,
a rich story of shared value has emerged.
Commercially, creating shared value has been
described as the 'practice of creating economic
value in a way that also creates value for society
by addressing its needs and challenges'.
3
FIGURE 4:
JAWUN'S SCOPE OF ACTIVITIES
Indigenous organisations
Indigenous leaders
Indigenous communities
Alumni mentoring program
Emerging leaders program
Secondment program
Corporate and government
partners release skilled
employees for 6–12 week
secondments with
Indigenous organisations
Emerging leaders
A program to support,
mentor and engage the
next generation of
Indigenous leaders
Executive Visits
Executives from partners
visit a Jawun region for
2–3 days and interact
with Indigenous leaders
and organisations
Alumni mentoring
Former secondees
mentor Indigenous
professionals via a program
at Tranby Aboriginal
College in Sydney
Place-based engagement
Informal local engagement;
influencing; connecting
and coaching from
Jawun staff
Jawun's scope of activities
Executive Visits
Place-based engagement
Secondment program
8 JAWUN 
2015 LEARNINGS AND INSIGHTS